User Management Tool
A complete and automated user account management tool for HCL Domino
Brings order to the account management process in any HCL Domino environment
Automated integration towards all major IAM systems
Easy
With a single push of a button, it is possible to create a user account, distribute the id-file and save an encrypted secure copy of the id-file. It is as easy as that – from new HCL Lotus Domino accounts to name changes and removals – UMT manages every task in just a few minutes.
Fast
Most users within any organization will some time forget their password or want to change the internet password. UMT distributes the id-file and password for fast delivery near the user. UMT is at the right place at the right time.
Delegation
Maybe you want to delegate creation of user accounts to the HR office? With UMT it is possible: with no exposure of sensitive information it is possible to initiate a request and then let UMT run the complete process. Using UMT requires no administration skills.
Connecting to an external directory
It is possible to bring UMT into line of any organization's needs. If your company uses a directory for personal information: simply send a request to UMT to create new accounts, update or remove existing accounts.
Example – Implementation of UMT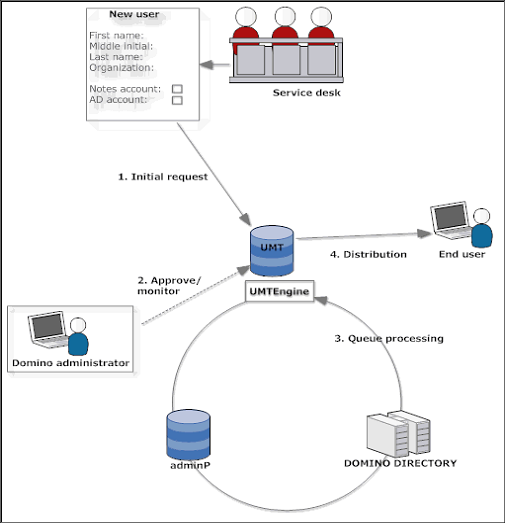 Example – Implementation of UMT integrated with TIM
Example – Implementation of UMT integrated with General Master Directory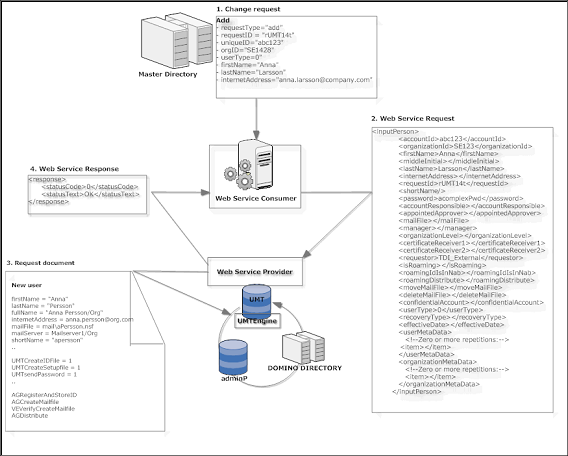 For more information please contact sales